Everything at your fingertips

The Fieldmotion platform has been designed to be as flexible and easy-to-use as possible. You won't require additional IT support or infrastructure to customise the system to suit your workflow.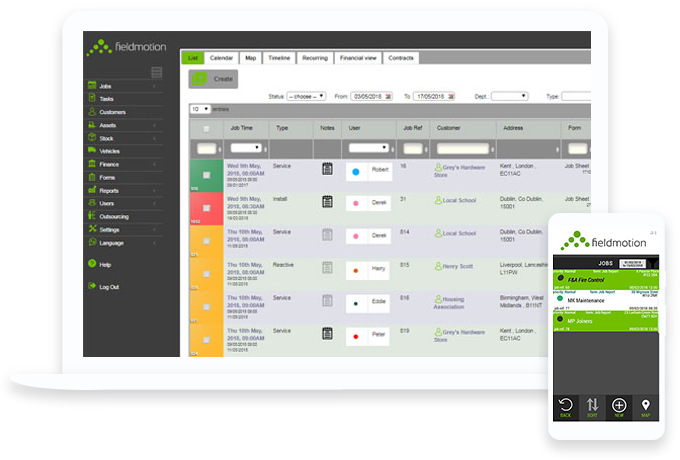 Jobs
Create and schedule both planned and reactive jobs directly to your field workers device.
Scheduling
Scheduling allows jobs to be managed and timed effectively by using the timeline and calendar feature to show any coinciding or overlapping jobs.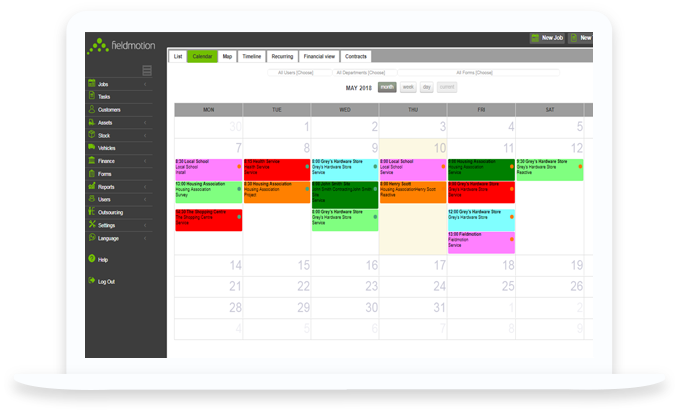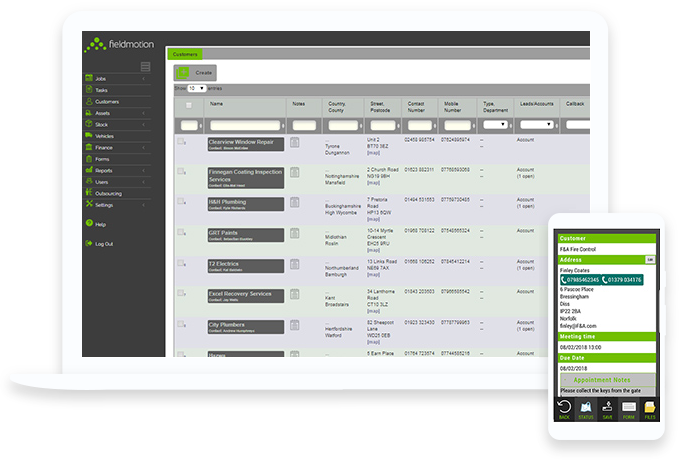 Customers
Our Customer Relationship Manager allows you to keep track of all your customer details including all relevant documentation (notes, files, jobs etc) attached to a specific customer.
Customer Portal
The customer portal is a gateway for your customer to view all relevant jobs and documents relating to them. This includes job reports, invoices and contracts.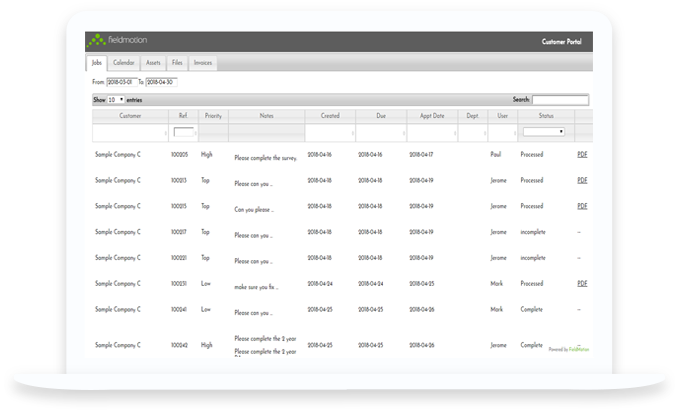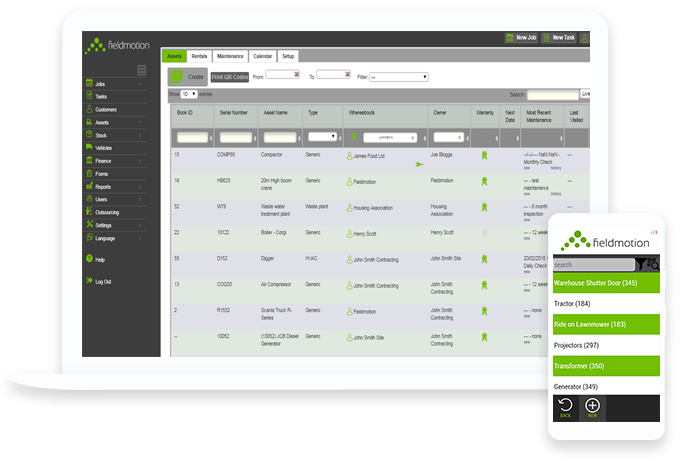 Assets
Keep track of all assets which require planned and reactive maintenance. Manage all service records, providing you with an up-to-date history.
Stock
Inventory system allowing the allocation of stock items against completed jobs.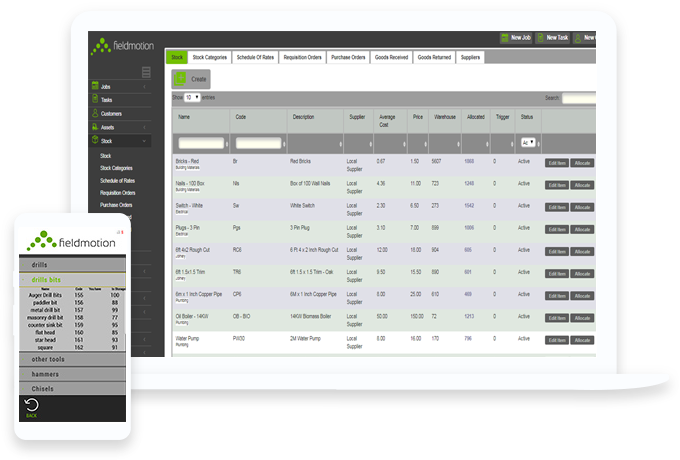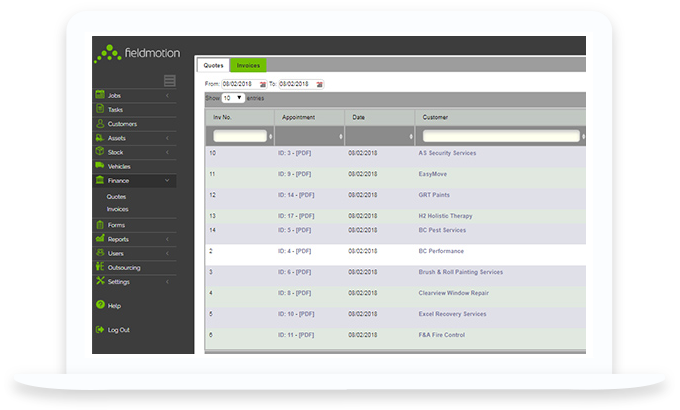 Invoicing
Once a job has been completed, the office can generate an invoice automatically which can be sent directly to your customer.
Reports
Customise your own built in reports providing you with relevant information, allowing you to make better managerial decisions.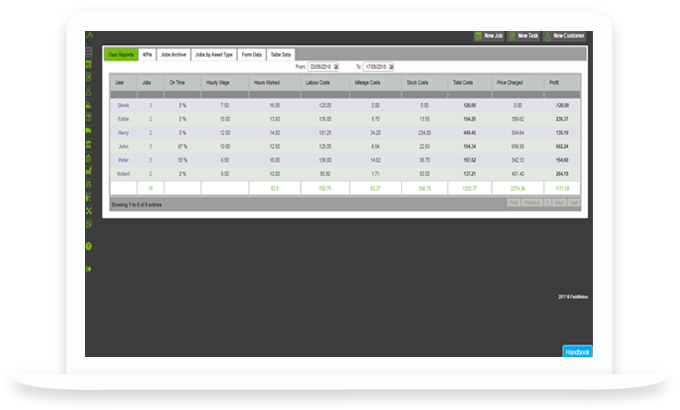 We aim to make life easier for your back office and field workers,
so they get more done every day.
Want to know more?