In today's digital world, businesses face ever-increasing security challenges. We have all heard the stories about organisations being hacked, ransomware locking businesses out of their systems or trade secrets and intellectual property being stolen. Any breach to your systems could have a serious impact on your business' continuity, compliance, reputation and customer relationships.
You need your business's data to be accessible and protected at the same time. But how do you do that?
made4cloud can provide you peace-of-mind that the appropriate systems and controls are in place to reduce your risk from this threat. We do this by using a data-centric approach to expose vulnerabilities, design suitable controls and implement technology solutions to protect your information assets. This approach clearly defines the roles of business and data owners.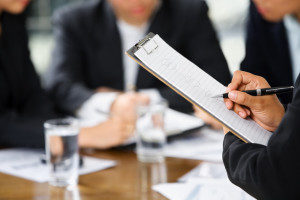 Expose - Control - Protect
Expose
Our offensive team use real world criminal attacks to expose risk to organisations. This can be a simple remote web / phishing attack or a complete red team exercise.
Control
Many organisations find it difficult to comply with legislations and improve overall security. By bringing security to the forefront, we take companies on a straight forward data centric risk approach to security, removing the pain points.
Protect
Completing our exposure and control methodology an organisation may find strategy, controls and compliance only partially complete the security model. Many times some data elements require a higher level of control. made4cloud can assist with clever technology solutions to wrap around your risks and reduce exposure.
Our capabilities
Penetration testing
Investigating social engineering vulnerabilities
Application testing
Red teaming
Provide training on social hacking as well as IT and data security
Non-functional testing of IT and data security
PCI DSS compliance
Providing remediation
Training on IT and data security
Conducting IT and data security and architecture reviews
Providing reports to management on IT security plus recommended processes and procedures
Providing reports to management on areas of vulnerability
Providing services for the full outsourcing of IT and data security
Access Your Security Now
For more information on how our security consulting services can help you, please contact us today.          Contact us
Looking for IT Security-as-a-Service (SECaaS)?  Check out our offering here.